Dr. Andrew Koricich is an Associate Professor in the Higher Education program and the Executive Director of the Alliance for Research on Regional Colleges. Influenced by his experiences growing up in a rural, Pennsylvania town, Dr. Koricich's research interests focus primarily on postsecondary education issues facing rural communities, with a particular emphasis on rural and rural-serving postsecondary institutions and the communities they serve. Across these research strands, he employs large, quantitative data sets from governmental sources, and his work has been published numerous journal articles, book chapters, and research reports.
Dr. Koricich has secured external research funding from organizations like The Joyce Foundation, Ascendium Education Group, and the Bill & Melinda Gates Foundation, and he has been invited to speak by a number of organizations, including the American Association of State Colleges & Universities, National Scholarship Providers Association, the Oregon Community College Association, and The Pew Charitable Trusts/Senate Economic Mobility Caucus. Organizations interested in having Dr. Koricich engage them on rural postsecondary education issues can contact him at koricichma@appstate.edu.
In 2023, Dr. Koricich received the college's Outstanding Scholarship/Creative Achievement Award.
Dr. Koricich earned his Ph.D. in higher education from Pennsylvania State University, an M.B.A. from Johns Hopkins University, and a B.S. in information sciences and technology, also from Penn State. Before joining the faculty at App State, he was a faculty member at Texas Tech, and prior to working in academia, Dr. Koricich spent several years as a software development manager in Washington, D.C. His full curriculum vitae can be viewed here.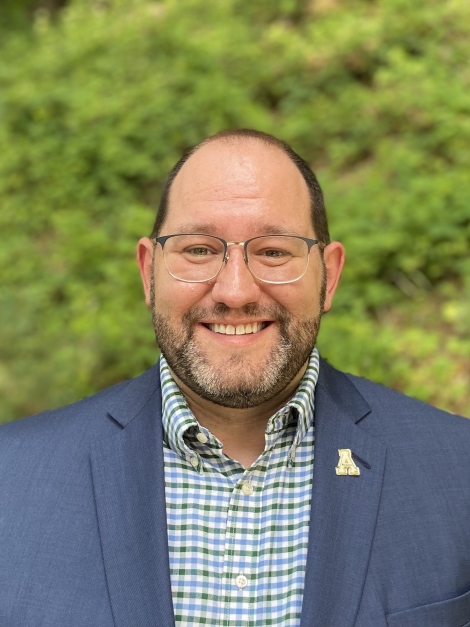 Title:

Associate Professor, Higher Education, Executive Director of the Alliance for Research on Regional Colleges
Department:

Department of Counseling, Family Therapy, and Higher Education

Email address: Email me

Phone: (828) 262-7232
Office address
436 D
College of Education Building